From the amazing 75° Mostra Internazionale del Cinema di Venezia red carpet, our male top 5:
5. Nicholas Hoult in Dior alla premiere del film The Favourite
4. Lorenzo Richelmy in Armani
3. Alessandro Borghi in Gucci alla presentazione del film Sulla mia pelle
2. Bradley Cooper in Prada al photocall di A star is born
1.Ryan Gosling in Gucci sul red carpet di First Man
You might also like
---
More from Celebrities
---
1.2K
La 76° edizione della Mostra d'Arte Cinematografica di Venezia si avvia verso il weekend finale.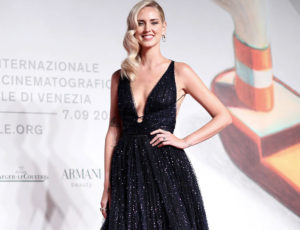 1.3K
C'era tanta curiosità per il red carpet di ieri sera al Festival di Venezia. E nella serata dedicata alla presentazione …
In attesa di vedere stasera con quale outfit Chiara Ferragni arriverà sul red carpet per la presentazione del suo documentario …