The 58th edition of the Salone del Mobile.Milano will be held from 9th to 14th April at Rho Fiera Milano. In the wake of the 'new approach' launched with the Manifesto in 2018, the Salone is putting the spotlight this year on both the centrality of Milan, which continues to garner international plaudits and recognitions, and on the creative capacity and generosity of spirit of the industrial network that underpins it and works to deliver global excellence.
The Manifesto is thus with another chapter – dedicated to ingenuity, in honour of Leonardo da Vinci, in other words the ability to create and think that triggers new ways of seeing the world and of inventing solutions in which design contributes to the wellbeing of man and of society. A talent that the companies and designers, the protagonists of the Salone, that have made it what it is today, possess and constantly develop, building on the layers of their own cultural heritage, and which a city such as Milan well knows how to cultivate and valorise.
Every year, in April, Salone and Fuorisalone, wich includes special events in the city during the fair, define the Milan Design Week, the most important event in the world for design. During the Fuorisalone, design invades Milan. The city becomes stage of installations, parties, and events, all dedicated to design, with more than 1000 events taking place, in 7 days, all around the city. Milan changes its look for a week. With this background made of creativity all around, design is linked with the urban pattern of Milan, creating a unique and unseen event.
You might also like
---
More from Design
---
1.3K
Tra i numerosi eventi posticipati, a causa dell'emergenza sanitaria in tutto il territorio nazionale, anche Casaidea, la Mostra dell'abitare. MOA …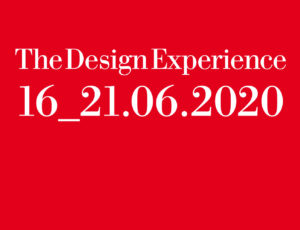 1.3K
L'ultima emergenza sanitaria che sta coinvolgendo l'Italia, e in particolare il nord, sta condizionando anche il mondo degli eventi milanesi, …
1.5K
Sono stati oltre 4.000 gli accessi registrati il 10 aprile al Grand Opening Party di apertura del Leonardo Horse Project, …