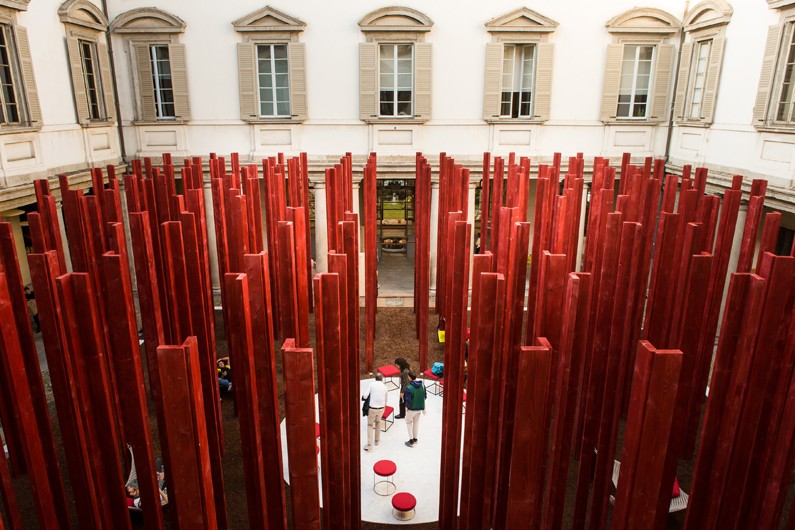 On the occasion of the last Milano Design Week, The Litta Variations/4th Movement in Palazzo Litta was inspired by music practices and particularly by the formal technique of variation. From music to design, the challenge is toinvestigate the concept of variation in the creative processes of studios and brands.
The Great Courtyard of Palazzo Litta hosted Tempietto nel Bosco, an installation by the London-based studio Asif Khan debutting at Milan Design Week. Khan is renown for his exceptional projects which include the MegaFaces pavilion at the 2014 Winter Olympics in Sochi, the Coca Cola Beatbox in London at the 2012 Summer Olympics in London, the Summer House at the Serpentine Galleries in London, the Guggenheim Helsinki Plan, the U.K. Pavilion at the Expo 2017 in Astana, the Hyundai Pavillion in PyeongChang during the 2018 Winter Olympics, and the Museum of London in West Smithfield.
The wood-based installation for The Litta Variations/4th Movement, unique in the way in which it slants upwards, explores the natural element of the forest while simultaneously exploring the architecture of an open-air cathedral, an extension of the Renaissance structure of Palazzo Litta, which, by way of a matrix of interconnected rooms and corridors, leads to a space of tranquility and relaxation.
"The intimate rooms are intended as a place to unwind and converse during the intense marathon that is Milan Design Week. A soft surface under the feet offers a textural contrast against the kilometers of pedestrian sidewalks across the city"
says Asif Khan.
You might also like
---
More from Archivio
---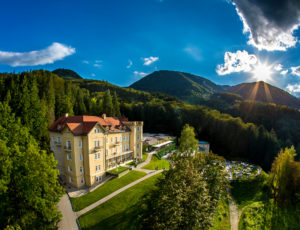 3.8K
I lunghi ponti del 25 aprile e del 1° maggio sono da sempre un'occasione per trascorrere qualche giorno di vacanza …
3.9K
Quante volte vi è capitato di viaggiare all'estero e di rimanere delusi dalla cucina del posto? Troppo spesso, infatti, succede di …
Pronovias, il marchio leader mondiale nel settore della sposa di lusso, presenta una nuova linea, Pronovias The Party Edit, disponibile …