The "Objets-Bijoux" collection by Alessi – a series of functional little objects for everyday use, characterised by skilled metalworking – is perfectly in the pink. The "Golden Pink" finish adds elegance and uniqueness to these light-hearted, refined inventions that make ideal gifts for anyone, oneself included!
Among the "Objets-Bijoux" are eight different items embellished with this gleaming, sophisticated surface finish and ideal for Christmas table: the "Minou" purse hook by di Frédéric Gooris, purse hook, the "Tripod" trivet by Gabriele Chiave, the "Nut Splitter" walnut opener by Jim Hannon-Tan (photo), the "Bulla" bottle opener by Valerio Sommella.  For iconic hip flask lovers, here's "Shot" by Laura Polinoro LPWK e Paolo Gerosa.
Delightful objects that make the perfect gift on a special occasion, the "Objets Bijoux" – Golden Pink" collection comes complete with the special packaging dedicated to this series of objects.
You might also like
---
More from Archivio
---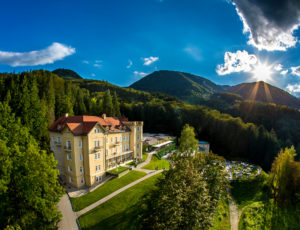 3.8K
I lunghi ponti del 25 aprile e del 1° maggio sono da sempre un'occasione per trascorrere qualche giorno di vacanza …
3.9K
Quante volte vi è capitato di viaggiare all'estero e di rimanere delusi dalla cucina del posto? Troppo spesso, infatti, succede di …
Pronovias, il marchio leader mondiale nel settore della sposa di lusso, presenta una nuova linea, Pronovias The Party Edit, disponibile …