The first few days after vacations are always harder, job takes over and you can risk to forget to take care of your beard that was stressed in summer by sun, heat and saltiness. We have some tips for you to make your beard shining!
Here they are:
1. PAY A VISIT TO YOUR TRUSTED BARBER
During vacation you preferred a wild look but now you have to come back to work? Has the sun, the saltiness and the barbecue with friends ruined the tips of your beard? Pay a visit to your trusted barber to start over your life in the city! Your barber will be sympathetic to cut the tips of your beard that were ruined during vacations.
2. TEST A NEW STYLE
Come back from the vacations is the best time to experience a new look and impress your friends because September is like a new beginning, if something goes wrong, you have a lot of time to grow your beard! If you need some tips for a new look click here!
3. CONSIDER THE LENGHT
After an important stress caused by external agents, your beard need to be nourished. If you have chose to shorten your beard for the heat, Agnostico all-in-one balm is the perfect product for you, nourish deeply your beard and restoring the brightness of the hair. On the contrary, if you have a long beard, you need a more important nourishing so, the All-in-one Beard Oil, is the best solution for you.
4. CLEANSE DEEP
The external agents of summer may have left some wastes under your beard, the best solution to get it back perfectly is to use a cleansing product. The Beard-washing Exfoliating Paste is perfect for you, thanks to its grains of sugar allows to exfoliate and cleanse deep your beard making it softer. Moreover this paste has a special ingredient that allows you to eliminate the smell of food and smoke.
5. PLAN IN ADVANCE
If you don't want to be overwhelmed from your new job commitments and to forget to go to your barber, you can plan in advance the appointment for the next months!
You might also like
---
More from Archivio
---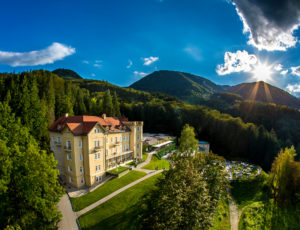 3.9K
I lunghi ponti del 25 aprile e del 1° maggio sono da sempre un'occasione per trascorrere qualche giorno di vacanza …
3.9K
Quante volte vi è capitato di viaggiare all'estero e di rimanere delusi dalla cucina del posto? Troppo spesso, infatti, succede di …
Pronovias, il marchio leader mondiale nel settore della sposa di lusso, presenta una nuova linea, Pronovias The Party Edit, disponibile …