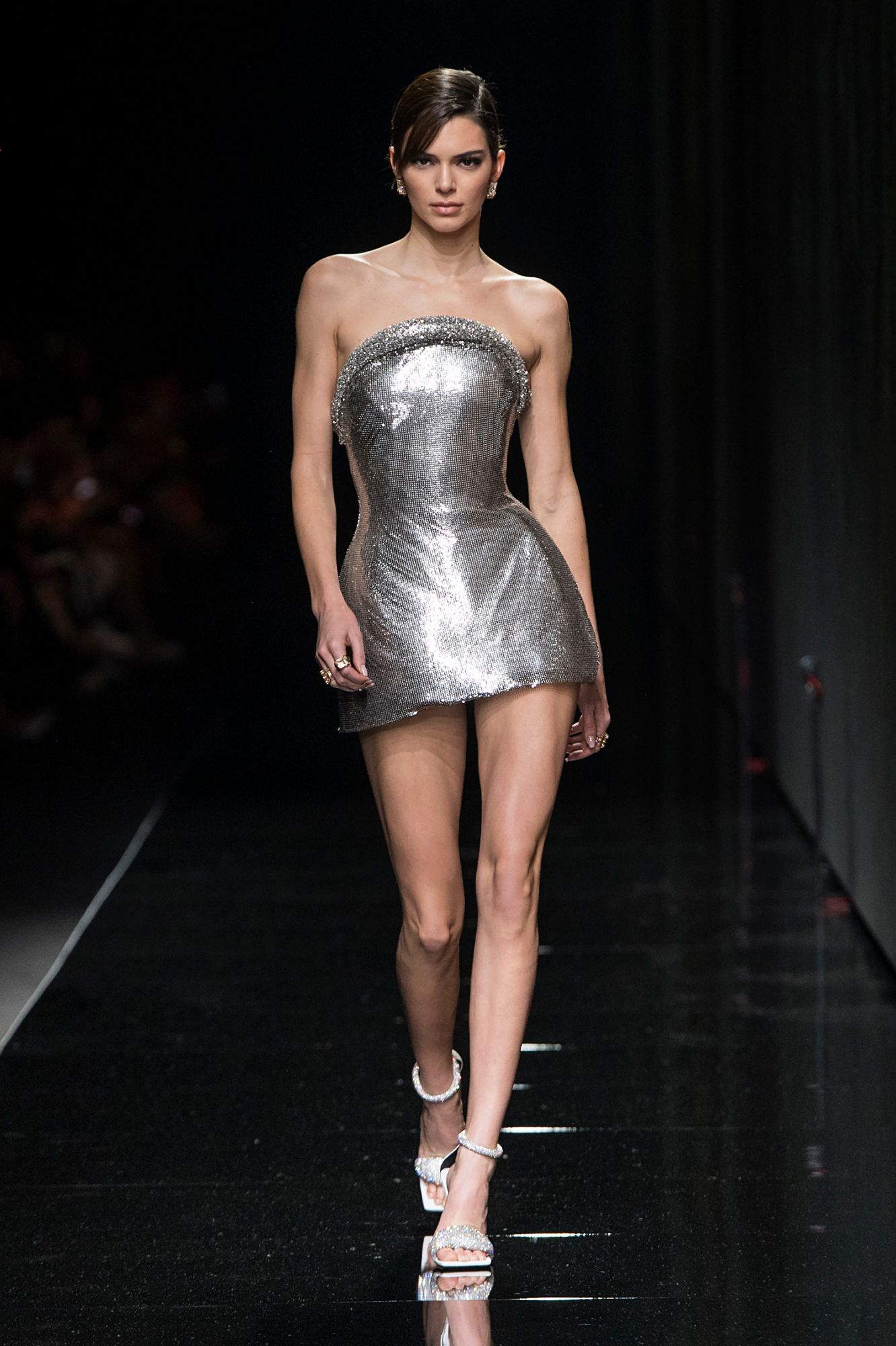 Vedi Gallery
Versace has always been synonymous with sensuality and self-confidence, freedom of expression and the sense of belonging: for Fall-Winter 2020, Donatella Versace continues this cultural conversation by presenting for the first time the women's and men's collections on the same runway in a celebration of equality and inclusivity. Never afraid to express a strong point of view, the collection is for those who do not dress to please everybody.
A new concept of sensuality, almost restrained, sketched and never shouted, is epitomized in the slashes that characterize both women's dresses and men's tailored suits. Jewelry-style rings are engraved with Versace's iconic Greek Key pattern and are used to hold the slashes together. Structured or bonded fabrics are doubled to give a firm shape to dresses, skirts and jackets because there's power and confidence even in the silhouettes. Arching domed skirts, nipped-in waists and super-strength shoulders highlight the "centres of power" of the Versace tribe: flamboyant and unapologetic in its expression.
In menswear, the clothes channel strength and portray bold hypermasculinity. The shoulders are broad, and the waist is cinched. Sports references inform the collection and appear on head-to-toe tracksuits and netting-backed nylon separates. Here, the slashes add character by revealing sports-inspired netting beneath for a modern rework of a universally recognised brand code. A new sneaker, the Trigreca grounds the looks with utilitarian edge.
You might also like
---