Manca poco alla NYC Restaurant Week 2019, che si svolgerà dal 22 luglio al 16 agosto (23 giorni in totale, sabato escluso e domenica a discrezione di ciascun ristorante). Questa estate sono quasi 400 i ristoranti partecipanti, situati in oltre 40 quartieri dei cinque distretti, che offriranno menu a prezzi fissi di due portate a pranzo ($26) e di tre portate a cena ($42), mance, tasse e bevande escluse. Nel complesso saranno proposte più di 30 diverse tipologie di cucina, consentendo così a turisti e newyorkesi di fare un vero e proprio tour culinario intorno al mondo senza lasciare la città.
Sul sito ufficiale della NYC Restaurant Week è possibile prenotare il proprio tavolo, visualizzare la lista completa dei ristoranti aderenti e relativo menu, lasciarsi ispirare sulla base di tipologia di cucina, quartiere, aree tematiche (le "collection") e individuare i ristoranti vincitori del prestigioso James Beard Award.
Questa edizione sarà arricchita da 20 ristoranti che aderiscono per la prima volta al programma, tra cui Ambassador Grill & Lounge, Antica Pesa, The Bar Room al The Modern, Bellini, Estiatorio Milos Hudson Yards, The Flatiron Room, Il Mulino Prime–Gramercy, Joseph's Restaurant, Kyma, Lattanzi Cucina Italiana, Leonelli Taberna, Maison Pickle, Marta, Osteria 57, Oxbow Tavern, Philippe Chow Downtown, Restaurant Soogil, The Ribbon, SenYa e Standard Grill.
Saranno poi ancora presenti alcuni dei ristoranti più richiesti dell'edizione precedente come Artie's Steak & Seafood nel Bronx, Benchmark Restaurant a Brooklyn, Boulud Sud a Manhattan, Lorenzo's Restaurant Bar & Cabaret a Staten Island e Meet the Meat nel Queens.
You might also like
---
More from Food
---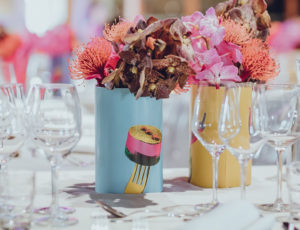 576
A novembre, Lubiana si trasformerà nella capitale gastronomica della Slovenia. In varie località, il Gourmet Festival di Lubiana presenterà un …
Il Relais Villa Crespi, l'iconico indirizzo dell'ospitalità sul Lago D'Orta, presenta la nuova esperienza dedicata all'autunno: un soggiorno da mille …
Il cibo che ci cambia, ovvero come ciò che mangiamo influisce sul benessere, ma anche sulle nostre abitudini personali e …